About Us
The Jacobs-Alfonso Group Inc. includes many team players.
The Receptionist is on the front line all day long and has a smile for everyone who enters the office.
The Rental Desk spends time with prospective tenants to help him or her find the apartment that will fit their needs.
The Maintenance Desk and vendors work closely together to ensure that every repair or replacement is done with quality work at the lowest price to the client.
Our Vendors get to know our client's property and take extra care with their work.
To round out the team are the Operations Manager, the accounting secretary, the super-sharp Collection Agent, and the jack-of-all-trades Handyman round out the team.
Hands On property management is one of our biggest trademarks at The Jacobs-Alfonso Group. Jacobs and Alfonso personally perform on site inspections of all their properties on a frequent basis. One of the many benefits of these inspections is the building of relationships between landlord/manager and tenant. This type of personal touch, while they are performing their tasks at the building helps reduce vacancies in this tough rental market.
Joel Jacobs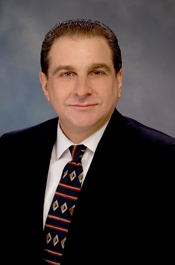 Joel Jacobs moved to Miami shortly after college graduation. Born and raised in N.J., then attending college in Connecticut inspired him to move to the warm climate of South Florida.
Joel obtained his real estate license in 1989 and went to work for The Prudential Florida Realty in Miami. Seeing more potential in a smaller, locally owned firm, Joel moved his business to J Poole Associates Inc., Realtors. With a strong management and construction background, property management was the next natural move. In a few short years, the management business grew dramatically and he became The Director of Property Management for J Poole Associates, and began the affiliate company, The Jacobs-Alfonso Group.
Joel works in the administrative offices division as the General Manager of The Jacobs-Alfonso Group. With over 20 years of experience in the real estate industry, he is responsible for overseeing the daily operations of the management company.
Of course property management is only one of Joel's specialties, he is commercially certified and has sold, rented and managed many small apartment buildings and shopping centers. Residential real-estate, which includes sales of single family homes and condominiums was his original specialty and it still keeps him very busy.
Jorge Alfonso
Jorge Alfonso, born in Cuba and raised in the United States, grew up in Miami and decided to stay here after finishing College. With family roots and a rich background in sales, real estate was an easy decision.
Jorge obtained his real estate license in 1991 and joined The Prudential Florida Realty. Extensive management training and his associations with home building gave him a unique perspective and inside into the management business.
Joining forces with Joel Jacobs in 1992, the two became a powerful force in Real Estate and in 1995 formed The Jacobs-Alfonso Group. Jorge Alfonso is the co-founder and brings property owners the expertise of more than 22 years of professional experience in real estate and property management.
A licensed Community Association Manager he is also a Real Estate Broker; a designation earned through advanced education by only 10% of all real estate professionals. This makes him uniquely qualified to address the special concerns of property owners who are looking for professional support and guidance in the management of their investment.
With a focus on managing Condominium Association & Commercial properties, Mr. Alfonso has helped individuals enjoy the financial rewards of residential investment. And throughout his career, he has built a reputation for integrity and personal service.